In a quiet manor house in the hills above Geneva in Switzerland, the dominant languages are Russian and Ukrainian.
This is the Central Tracing Agency, run by the International Committee of the Red Cross (ICRC). Its role is to reunite people separated by conflict, to find the missing, to visit prisoners of war and to let their families know where they are.
Now, with the war in Ukraine, they're busier than ever.
The Red Cross has been helping families find their loved ones lost in war since 1859, when Henri Dunant, the founder of the ICRC, came across soldiers dying after the battle of Solferino in northern Italy.
"He collected a letter from a wounded soldier," explains the agency's head, Jelena Milosevic Lepotic. "The soldier's only concern, even though he was losing his life, was that his mother would not know what had happened to him, and he wanted the letter to be sent to her."
Now, the Red Cross is trying to bring news to worried mothers in Ukraine and Russia.
"We are very busy," admits Jelena.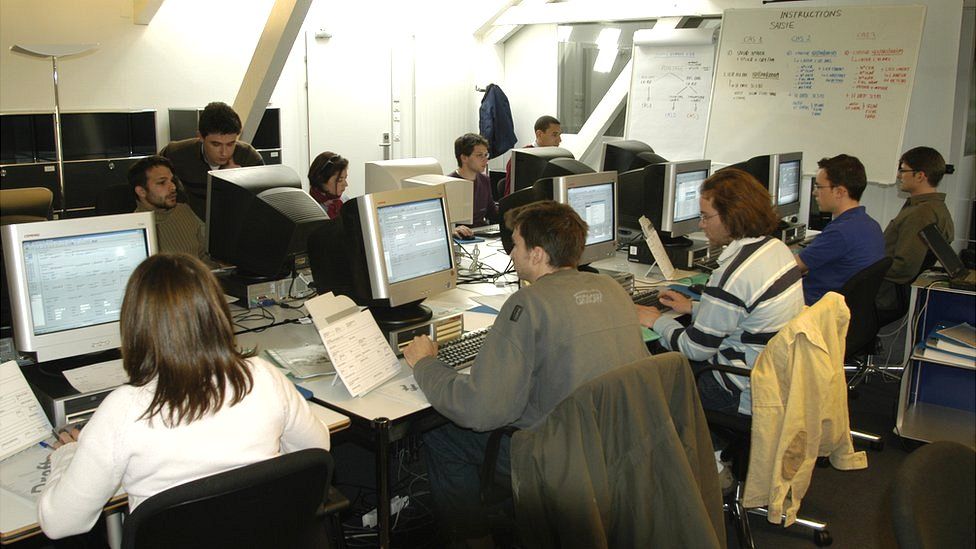 The ICRC says it has registered hundreds of prisoners among those who surrendered at the Azovstal steel plant in the southern Ukrainian port city of Mariupol in May.
Red Cross officials will not disclose exactly how many, but they are getting prisoner lists from both Russian and Ukrainian forces, and the numbers are believed to run into the thousands.
Equally high are the numbers of families desperate for news. In the tracing agency's mailroom, up to 400 emails are coming in each day. The agency has already informed almost 1,800 families about the whereabouts of missing loved ones.
Calls 'start and end with crying'
The heart of the tracing agency is the call centre. Here, agency workers contact families to let them know their husband, son, or brother is a prisoner of war. They also answer calls from relatives seeking news, and they pass on messages – from wife to husband, from son to mother.
Those messages range from the practical to the heart-breaking.
"I took a message from a Russian POW to his mother," says Anastasia Kushleyko, who is head of the Russian section at the tracing agency. "He told her: 'Mum, don't worry, I'm OK. But if you have it to hand can you send me grandma's telephone number in Kyiv? If I'm released I'll stop by and see her.'
"So he's a Russian POW in Ukraine, and his grandmother lives in Kyiv. That tells you everything about this war."
Next to Anastasia, Zhanna is on the phone, talking to a young Ukrainian woman whose husband was taken prisoner at the Azovstal steel plant.
"She asked me: 'Can I leave with you some personal information?'" says Zhanna. "I said yes, with pleasure: 'If the Red Cross go and see my husband, could you please tell him that today I gave birth to our child, at 12:45, 3 kilos, 6 grams.'"
Other calls are more banal. One young man asks his mother to send socks, chocolate, and tea. But many, says fellow call operator Marian Pascal, start, or end "with crying".
"I was talking with a Russian family, a mother, she was asking me about her son, 19 years old, she told me that she hasn't had any news for two-and-a-half months."
Leaving everything behind to flee war
Marian Pascal is waiting for news. Originally from Gabon in Africa, 12 years ago he went to Kherson State University in Ukraine to study ecology. He graduated, found a job, fell in love, married, had a son, and made Kherson his home.
Since Russia's invasion, he says, he is "running from war". "It was not easy to leave everything. I left my house, the one I just bought a few months ago. But when we heard bombing at four in the morning my wife said: 'We have to pack everything and just move'."
Since March, Marian and his family have been refugees in Switzerland. His language skills are hugely useful to the tracing agency, and he is happy to have work.
But his home is in Kherson, a town now in Russian hands. The deeds to his newly bought family home were, of course, issued by the Ukrainian authorities, and Marian has no idea if he will ever get his house back, or even if it still stands.
"I think I have to say goodbye to it," he says.
'We're on the side of the families'
For Marian and his colleagues, to be able to take messages from prisoners of war, and to check that they are being treated humanely, the ICRC needs access. Under the Geneva Conventions, the ICRC is supposed to have "immediate access to all POWs in all places where they are held". It should also be allowed to interview prisoners of war without witnesses, and the length and frequency of visits should not be "unduly" restricted.So far though, in this conflict, that is not happening. The ICRC has access to some, but not all POWs, and the organisation's director general Robert Mardini says "some is not enough".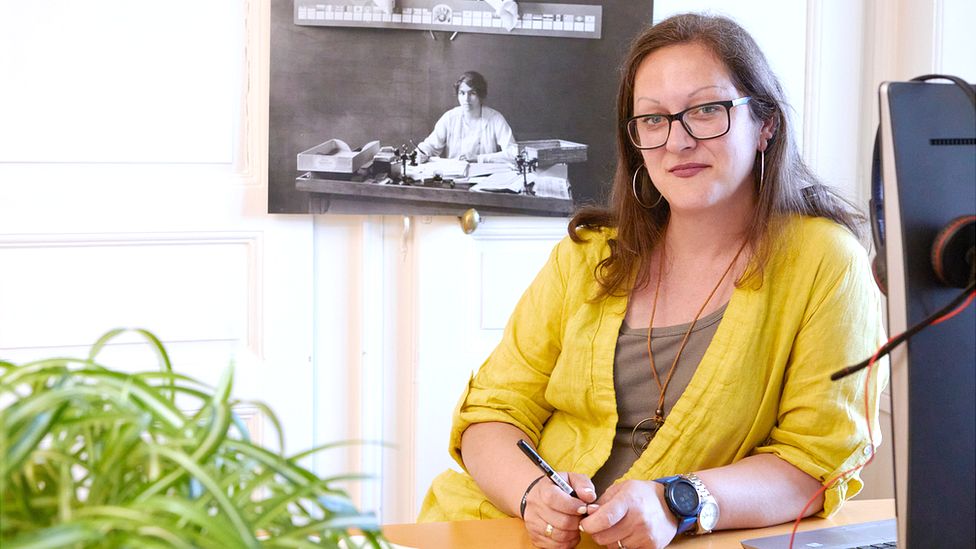 While those limits continue, families on both sides of the conflict have to wait, not knowing the fate of their loved ones. The ICRC's impartial approach – attempting to ensure the welfare of all POWs, whichever side they are fighting on – has aroused some criticism in Ukraine, where some feel the invading Russian soldiers have forfeited their rights to such support.
Jelena Milosevic Lepotic, however, insists that "we never take sides". "The only side we're on is the side of the families. They have the right to know what has happened."
It's the same stance the Red Cross has taken for over a century, providing news to families on all sides in two world wars, in Vietnam, and most recently in Iraq. The records of POWs are kept forever. Even now, someone whose grandfather was a prisoner in World War Two, or whose father went missing in Vietnam, can go to the Central Tracing Agency to check the records and, perhaps, find out what happened.
Inevitably, some families will get bad news, some will get no news at all, but sometimes the news is good. For Marian Pascal, those are the moments to cherish.
"It's very nice to tell them that yes we found him, he's alive, he sends you just a small message, he's good, he's alive, and he loves you."
This was originally Published at BBC